Green messenger for the first time in a long time announced a new communication format – "Communities". It's a cross between group chats and channels. Another analogy is meta-chat. These are dozens of chats combined into one format with a single name and cover.
So, for example, the school administration can create a comprehensive "School" community for students and parents, which is divided into smaller groups according to classes, clubs and other categories. Other examples would be an apartment building community or a corporate community.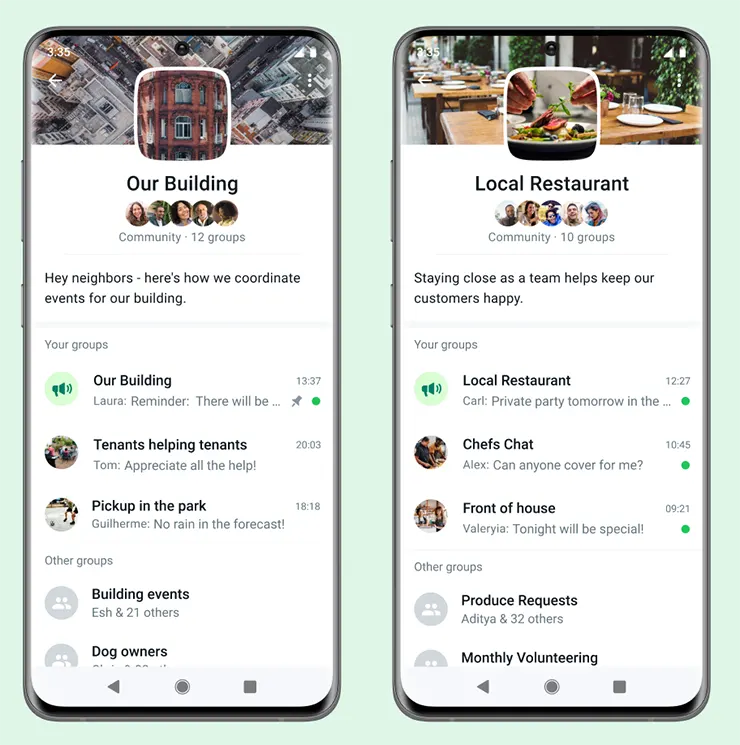 What else is known about the new product:
Communities are private, not visible in the search, you can get into them only by invitation.
Only its administrators can post news in the Community.
The new feature will become available this week to a small number of testers around the world. Later, WhatsApp communities will become available to everyone.
WhatsApp также добавляет ряд улучшений для групп, включая реакцию смайликов на сообщения, функцию удаления администратором, WhatsApp is also adding a number of improvements for groups, including how emoji react to messages, an admin delete feature that will allow you to delete problematic messages from all chats, and file sharing with support for files up to 2GB in size. Also, by analogy with Clubhouse and Telegram, a voice chat is being developed with a capacity of up to 32 people.