Telegram follows the path of the Chinese WeChat, turning into a superapp. Now inside the messenger, on the basis of bots with the help of javascript, you can create web applications in the form of sites, games and everything that the imagination and skills of developers are enough for.
In the near future, we are waiting for many interesting solutions that will further improve our lives. For example, we can order food, movie tickets, view clothing catalogs and much more without leaving the messenger.
In the presentation video, Telegram cites the example of ordering food, booking movie tickets, drawing graffiti, games, and the most interesting is the integration of payment solutions.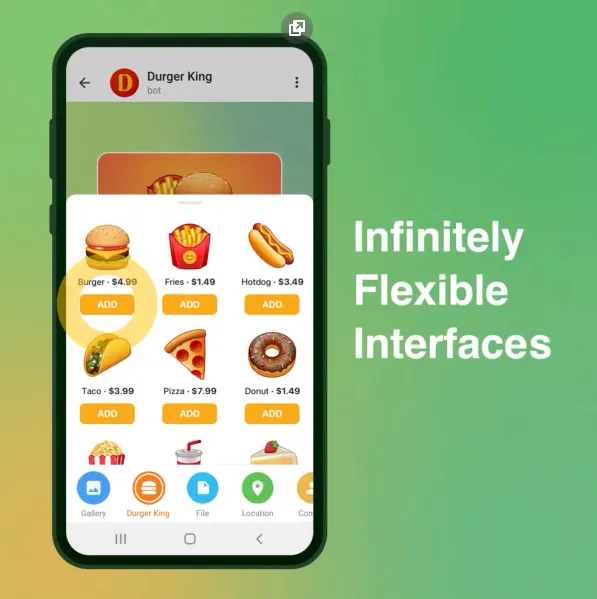 Demo bot with new features can be tried here — @DurgerKingBot. Make sure you have the latest version of Telegram, otherwise it won't work.
For developers, these are new opportunities and the emergence of a new promising niche. Development documentation can be found here.
A big plus of the new bots is that the services will be able to send you notifications directly to the messenger. For example, when ordering something on the site, notifications about the status of the order were sent to the mail or SMS. And now everything will be in one place.
It also became possible to add your bot to the «paperclip» and run it in any chat. We are talking about a «paperclip» that allows you to attach photos, files and locations, where you can now add the necessary bots so that they are always at hand.
Other updates
In addition, Telegram has an autotranslator function and the ability to upload custom sounds for notifications.