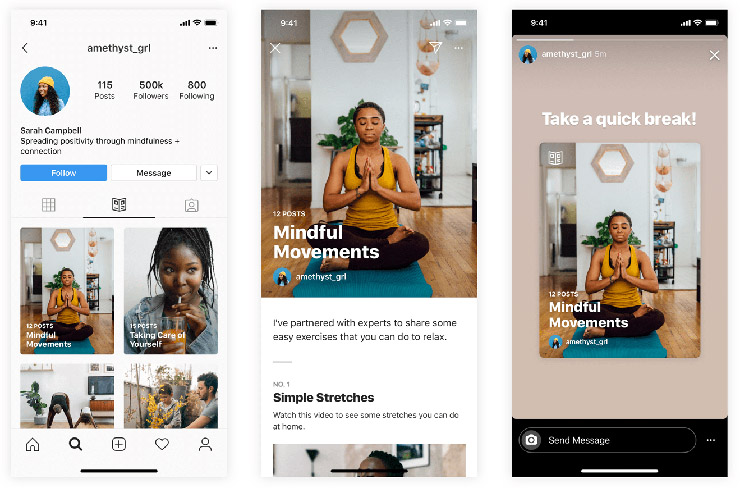 This format allows you to combine a series of publications on a specific topic on one page. The guides tab is located between the posts and IGTV tabs.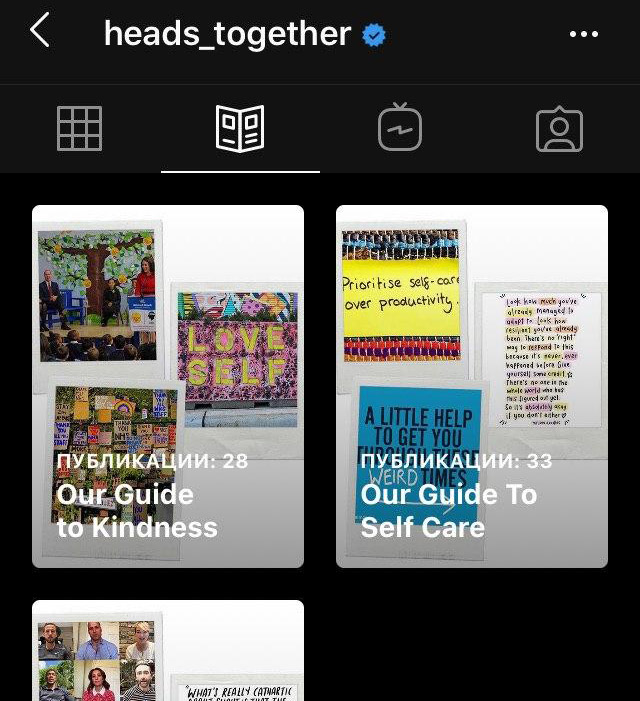 You can see what the guides look like in the following accounts: @heads_together, @vitaalere.
Also, a new sticker "DM ME" has recently appeared in the stories, clicking on which takes the user to Direct.