Instagram began testing the function of collecting donations for the personal needs of ordinary users, and not just for charities and other organizations.
You can collect money for yourself, for friends and for your projects.
To start collecting money or participate in it, you need to comply with several requirements:
be at least 18 years old;
live in a country where collection of donations is available;
the purpose of the collection should not violate the rules of Instagram;
link a bank card to your account;
make a donation in a currency supported by Stripe payment service.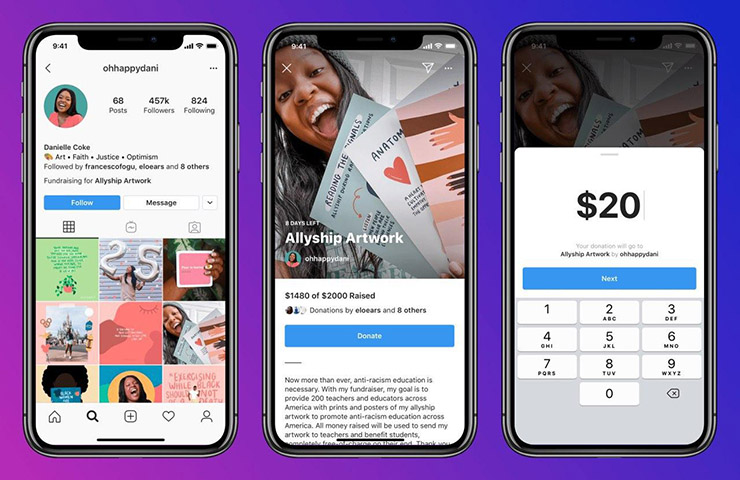 This feature is currently working in a limited list of countries, which includes the US, UK and Ireland. Residents of these countries can already try to launch the collection. You can read how to do this here.